Tom at the farm – Tom a la ferme film review
Communicating with an infinite intensity that matches the sensibility of Dolan's daring devotion to cinematic extremes, Tom à la Ferme is a lingering psychosexual thriller that exudes kinky intimacy and internalized aggression.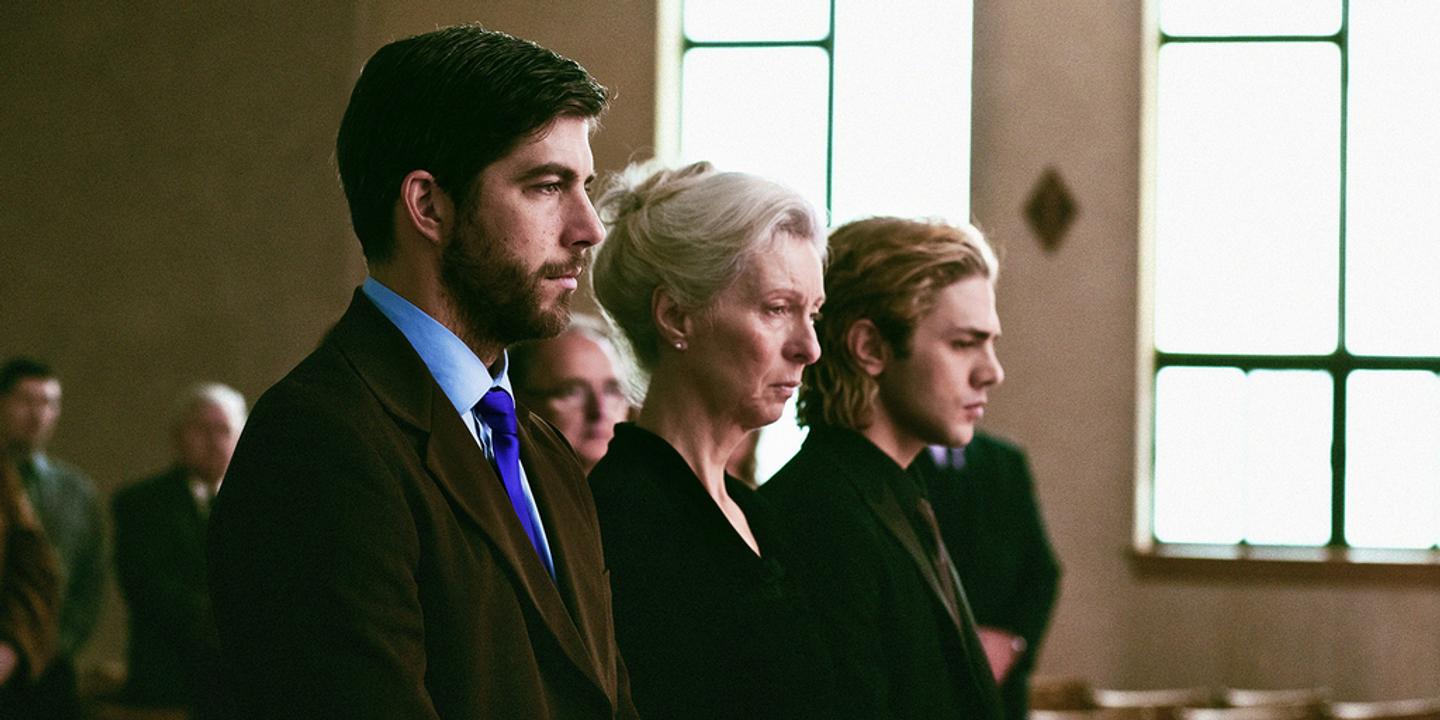 Tom à la Ferme's narrative can be best described as an active piece of poetry. With its spiraling tension and underlaying sadomasochism that keeps lurking and hiding behind indistinct yet detailed nuances and a perilous and a homoerotic character study, Tom at the Farm's story is, first and foremost, a display of masculinity, violence and sexual power.
Dolan formulates a shameless portrait of a sadomasochistic allure between the two main characters. It is an ever-ending dusky dance of violence and sex, oozing with fear and desire, simultaneously. Xavier Dolan and Pierre-Yves Cardinal intuitively captured the essence of each of their personas. Both of their performances were rivetingly captivating and compellingly disturbing.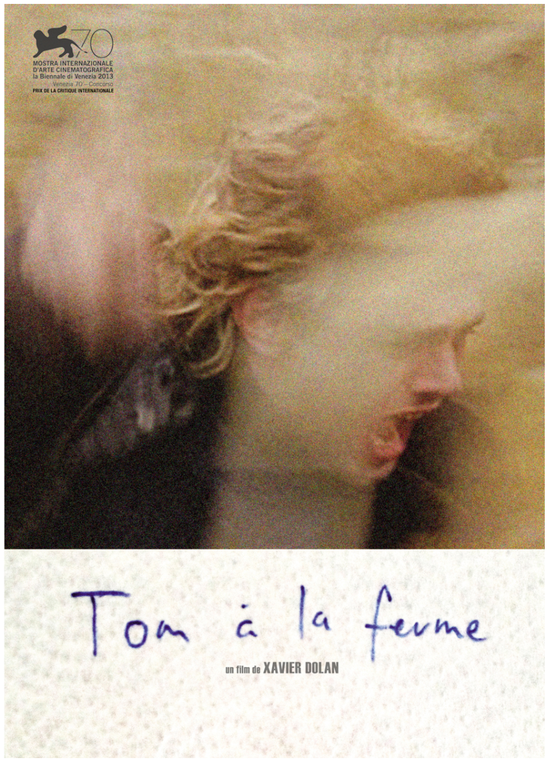 Tom à la Ferme's haunting orchestral music and low-contrast cinematography created a toxic, sexually charged atmosphere that blended so effortlessly with its homo-seductive narrative and morbidly surreal sceneries. This penetrating ambiance conveyed a moody and an intense sensation of arousal, both mental and sexual.
Undeniably one of Dolan's best works to date, Tom à la Ferme, this fundamentally sexual and violent creation with subverted energies is a wet nightmare of jealousy, love and dominance.