Netflix I care a lot film review
With a riveting storyline that keeps you guessing until the very end, Netflix 'I CARE A LOT' is The crime thriller you don't want to miss!
Starting with a relatively ambiguous sense of direction, I CARE A LOT's plot quickly upped its gear and gave us everything we were anticipating: A mixture of sociopathic characters, an endearing narrative and an intensely increasing pace.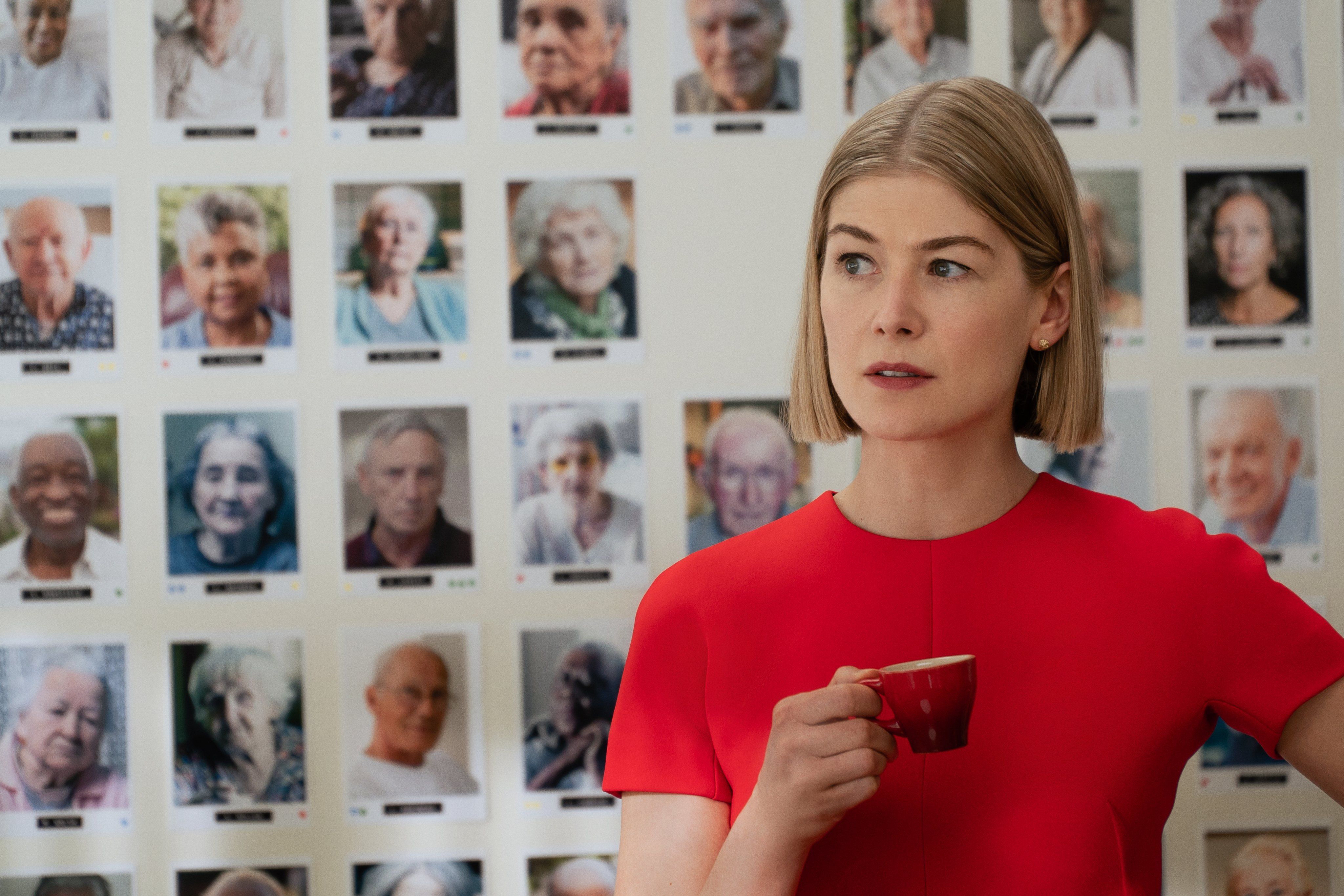 It is easy, when it comes to crime thrillers, to loose focus and fall into this genre's tremendously overused traps, But I CARE A LOT's narrative knew how to elevate itself from these childish schemes and bring out the best of what this category has to offer. Intrigue, drama, and murder are its holy trinity and Rosamund Pike is their mater.
Alongside an enchanting narrative, I CARE A LOT also made sure to perfect its character study and development. Using reverse psychology techniques and a bit of sociopathy, this film's characters were sickening yet captivating.
Rosamund Pike, with the lead role, masterfully channeled her inner "Gone Girl". Her deranged performance and embodiment of 'Marla Grayson' can be best described as a world act. Eiza Gonzalez and Peter Dinklage's performances were also really attractive.
But if we were to talk honestly, This Film could've acquired the perfect score only if the cinematography was a tad more sophisticated.
Don't get me wrong, I CARE A LOT is a fascinating and a highly suspenseful experience with all of its components perfectly merged, but its overall ambiance could've been a slightly more engaging only if it presented some over-the-top and unique camera movements that matches its unpredictable plot.
Nevertheless, I CARE A LOT, Netflix's almost-perfect crime thriller is an entertaining act that will leave you satisfied and shocked!
Director: J Blakeson
Screenplay: J Blakeson
Producers: J Blakeson, Teddy Schwarzman, Ben Stillman, Michael Heimler